Institutional Effectiveness
Institutional Effectiveness
The Office of Institutional Effectiveness is responsible for providing comprehensive and appropriate data and analyses for all levels of reporting, planning, evaluation, program review, accreditation, and assessment. Through data gathering, maintenance, reporting, analysis, and interpretation, IE supports the ability of Departments, Divisions, and Cabinet to make data-informed decisions. The office reports to the Provost.
Major Responsibilities/Activities
Internal reporting such as the NSU Fact Book, Common Data Set, enrollment reports, grade distribution reports, degree completion reports, President's annual report, data for University Relations for press inquiries

State and federal reporting including Unitized Data System, Remediation Survey, Annual Assessment Report, Annual Policy Report, IPEDS surveys

Other external reporting such as the Consortium for Student Retention Data Exchange, US News Best Colleges, College Board Survey, National Student Clearinghouse enrollment data

Providing support for assessment and accreditation activities

Creation and maintenance of reports in the ARGOS reporting tool

Maintenance of data and validation tables in the student information system (Banner)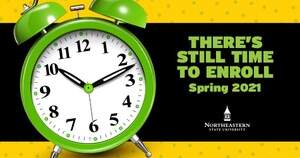 In celebration of the 125th anniversary of Seminary Hall, President Steve Turner issued a challenge to the Northeastern State University Centurions and President's Circle donors to establish an emergency fund for NSU students in need. This new funding source is designed to assist students (undergraduate and graduate) during times of crisis in order for them to maintain their enrollment. It is designed to enable a student to meet a short-term financial hardship and is maintained by the Northeastern State University Foundation.
See the
application and instructions here in PDF format.