Purchasing Information
How do I make a purchase?
When a department identifies a need, they will need to decide what method they will use to make the purchase. The two major methods to make purchases at NSU are by using a University Purchasing Card or through entry of a requisition within the The Purch. In the table below, you will be able to identify the appropriate action by clicking on one of the tabs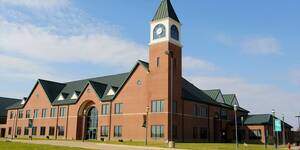 Training Documents
How to use the Purch Punch Out Catalogs?
Forms
Purchases under $5,000 can be made with either a Purchasing Card or a requisition entered in Banner.
If a requisition is entered, you will be required to submit supporting documentation to the Purchasing department. You are not required to submit supporting documentation for requests that are under $500.
For a Purchasing Card, you will need to maintain copies of your receipts for seven (7) years
Please refer to the Purchasing Card Guidelines for prohibited actions and purchases with a Purchasing Card.
No equipment valued at $2,500 or more may be purchased with a Purchasing Card. All requests will need to go through The Purch for a purchase order to be issued
IT equipment may not be purchased with a Purchasing Card unless you have approval from IT and the Purchasing Department
Purchases between $5,000.00 and $24,999.99 are subject to a Competitive Shop. A competitive shop is gathering three (3) like quotes for the good or service you are looking to obtain. A vendor declining or not responding to a request for a quote will count toward the three quotes, but you will need to properly document reaching out to the non-responsive vendor. Please use the Competitive Shop Form to complete this step.
A competitive shop is not required for purchases that are for items that are on Statewide Contract, are on consortium contracts, are on contract with the University, or any other exception listed within our Purchasing Policy.
Purchases that $25,000.00 or more are required to go through a formal bidding process.
In this process, you will need to help purchasing develop a scope of work/project to tell prospective vendors what they should be bidding on and how they need to respond
This process may take anywhere from 2-4 weeks, so remember to plan accordingly
All exceptions to the competitive bid process also apply to this process.
Frequently Asked Questions
Below are some questions the Purchasing Department receives throughout the year. If you have additional questions, or need clarification, please reach out to Purchasing at purchasing@nsuok.edu.
You may use the University Purchasing Card if the purchase is under $5,000.00 and is a permissible purchase under the Purchasing Cardholder Agreement. If you are purchasing equipment under $2,500.00, you may use the Purchasing Card as well. It is important to follow the Purchasing Cardholder Agreement
You will need to request a W9 or State Payee Form from the vendor. Once you have that, please email that form along with contact information for the vendor to purchasing@nsuok.edu
You may contact the Purchasing Department at purchasing@nsuok.edu for all training related to enter requisitions and the receiving in The Purch and for Purchasing Card
Please refer to the Expense Account Code guide. If you have questions, please contact Purchasing at purchasing@nsuok.edu.