Meet the Career Services Staff
LYNDIE BENTON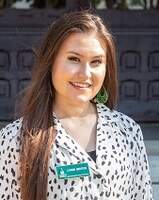 Career Counselor
CASE Building, Lower Level
918-444-3116
whiting@nsuok.edu
Lyndie graduated with a Bachelor of Arts in Theatre and a Masters of Arts in Communication from Northeastern State University. She is looking forward to being a part of the Career Services team and being able to help students become career ready.
MIKAH VACLAW
Mikah is originally from Bartlesville, Oklahoma. She has a B.F.A. in Acting from Brigham Young University, and she is passionate about choosing a career path that makes you happy! Before joining the Career Services team, Mikah dipped her toes into the world of online freelance work. She hopes that she can empower every student to identify and utilize their own marketable skills and talents. In her free time, Mikah enjoys trying new recipes, watching movies, doing voiceover, and spending time with her husband.
Career Counselor
CASE Building, Lower Level
918-444-3112
vaclaw@nsuok.edu
Kandra Medlin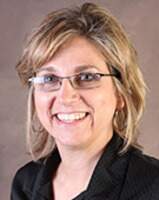 Career Events Specialist
CASE Building, Lower Level
918-444-3111
medlink@nsuok.edu
Kandra began working at NSU in 1990. The best part of working in Career Services is being able to assist and connect students, employers and alumni with resources available to answer their questions related to jobs, events and services provided by the department to reach their career related goals. In her spare time, Kandra enjoys volunteering at her church and community projects,and scrapbooking memories spent with family and friends.
Shannon Schwaebler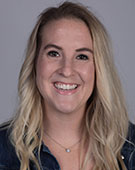 Director
CASE Building, Lower Level
918-444-3110
schwaebl@nsuok.edu
Shannon hails from Kansas City, MO. She holds a Bachelors degree in Chemistry and a Masters in Higher Education Administration with a specialization in Student Affairs. Her background has included work in recruitment, honors programs, student involvement and development and career development. Shannon believes career paths are not linear and that there is no one way to achieve career success. It is her hope through the work we do in Career Services at NSU we are able to play a role in helping students and alumni navigate their career path. In Shannon's spare time she enjoys working out, traveling, cooking, and spending time with her husband and two dogs.
Shannon Vick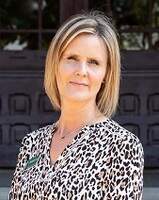 Administrative Assistant
CASE Building, Lower Level
918-444-3115
vick02@nsuok.edu
Shannon oversees the front desk, assists with Handshake requests from student, alumni and employers, along with assisting employers with job postings. Before joining NSU she served several years in the Healthcare field. Her favorite vacation spot is the beach. In her free time she enjoys shopping, spending time with family and her dogs. Her hobbies are yoga and long walks.
Broken Arrow Campus
For Broken Arrow Career Services' needs, please contact Career Services at 918-444-3110.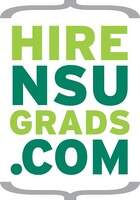 CONNECT WITH NSU CAREER SERVICES!