Next Steps for Admitted Students

What's Next? Now that you've been admitted to NSU, it's time to take your next steps to secure your spot as a RiverHawk. Here are a few essential items you need to address before your first semester begins.
THE CHECKLIST
Obtain your NSU user ID and password
Check your NSU email and log on to goNSU
Apply for financial aid
Apply for scholarships
Schedule your SOAR session/enrollment appointment
Apply for housing (Tahlequah students)
Attend your enrollment appointment
Submit your immunization records to Outreach & Prevention
1. OBTAIN YOUR NSU USER ID AND PASSWORD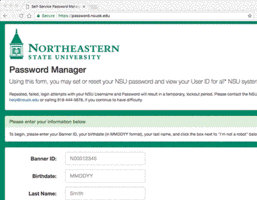 Before you can begin using goNSU and GreenMail, you'll need to retrieve your User ID and Password. You'll be asked for your NSU ID# (sometimes referred to as Banner ID)- it is included on your acceptance letter.
To start this process:
Go to the NSU Password Manager and follow the instructions to get your User ID and Password.
If you need help, call our service desk at 918-444-5678.
2. CHECK YOUR NSU EMAIL AND LOG ON TO goNSU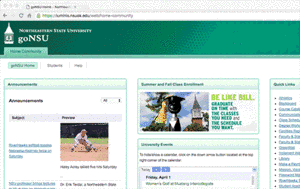 goNSU is the online portal to almost everything at NSU. It allows easy access to your financial aid awards, account balance, transcripts, semester schedule, advisement session and to enroll in courses. Note: You will not be able to login to goNSU until the semester you have been admitted for is opened.
You can also access your NSU email account, or GreenMail, through goNSU. GreenMail is how you will receive important NSU correspondence. The Office of Student Financial Services will communicate exclusively through GreenMail, so check it often.
If you need help, call our service desk at 918-444-5678.
3. APPLY FOR FINANCIAL AID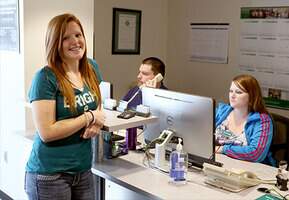 The Office of Student Financial Services is ready to keep your education as affordable as possible by letting you know about all available options, including federal student aid.
The Free Application for Federal Student Aid (FAFSA) is available Oct. 1. For Oklahoma Tuition Aid Grant (OTAG) consideration please complete your FAFSA as soon as possible after Oct. 1, 2016. OTAG funds will be awarded to those eligible, until funds have been expended. (Note: Payment of OTAG will be based on availability of funds.) Make sure to get a personal I.D. number at fsaid.ed.gov and complete the FAFSA online at www.fafsa.gov. NSU's school code is 003161.
For more information, visit the Office of Student Financial Services. Don't be fooled by websites that make you pay to fill out your FAFSA.
4. APPLY FOR SCHOLARSHIPS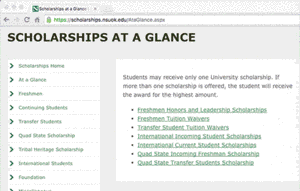 Be sure to apply for scholarships. Northeastern State University offers a variety of scholarships to incoming students. The process is quick and easy, and you can apply for multiple scholarships on one application. We have scholarships based on academic merit, as well as many privately funded scholarships for students with financial need, children of alumni and many more. Begin the process online by visiting the Scholarship Office.
Learn more about tuition. We also encourage you to visit the NSU Cost Calculator.
5. Schedule Your Soar Appointment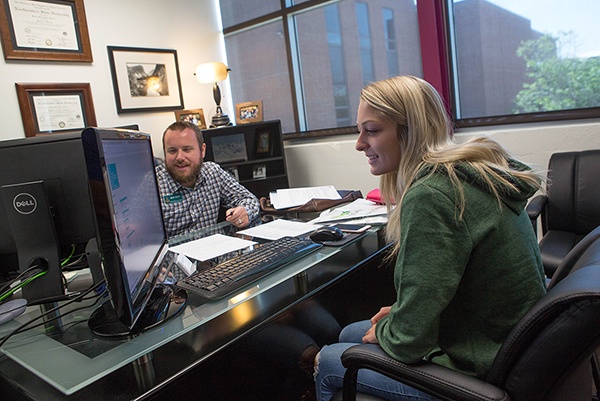 The next step toward becoming a RiverHawk is enrollment. Your academic success is NSU's top priority that's why your top priority now is to schedule an appointment with an academic advisor before enrolling. No matter which campus you plan to attend, your advisor will help with the transition to NSU and prepare you for the rest of your academic career.
Freshman Students: Click here to schedule your SOAR appointment-NSU's freshman student orientation, advising, and registration session. Call 918-444-2526 for more information.
Transfer and Returning Students: Contact Transfer Student Services at 918-444-3651 to schedule your enrollment appointment.
6. APPLY FOR HOUSING (TAHLEQUAH STUDENTS)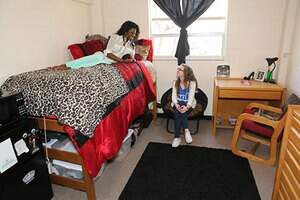 Students attending the Tahlequah campus are encouraged (new freshmen are required) to live on campus.
Housing & Residence Life provides a variety of living options from traditional residence halls and family housing to private and semi-private suites. Housing & Residence Life also provides a safe, engaging community to enhance your NSU experience outside the classroom.
Visit Housing & Residence Life to learn more about residency requirements, see housing rates and complete the online housing contract.
7. Attend Your SOAR Session/Enrollment Appointment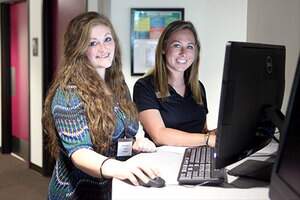 Your success is our mission. Understanding the inner workings and resources at NSU will aid you in achieving your goals. First-time freshmen participate in SOAR (Student Orientation, Advising & Registration) and University Strategies their first semester. Visit SOAR for more information or call 918-444-2526.
In Tahlequah, transfer students participate in an orientation session at the time of their enrollment. Broken Arrow students are offered an optional orientation program prior to the beginning of the fall and spring semesters.
For more information, call 918-444-3651 Tahlequah or 918-449-6136 Broken Arrow..
8. SUBMIT YOUR IMMUNIZATION RECORDS TO OUTREACH and PREVENTION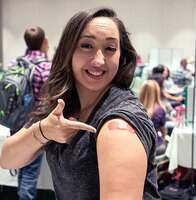 Oklahoma state law requires that all students who attend Oklahoma colleges and universities provide proof of immunization for certain diseases.
Medical, religious and moral exemptions are allowed by law, and such requests must be made to the Office of Outreach and Prevention.
The requirement does not apply to students enrolled in courses in which you are not required to attend class on campus.
Questions? Contact Outreach and Prevention at 918-444-4735 or immunizations@nsuok.edu.