Digital Badges & Microcredentials
Digital badging and microcredentialing is one additional way Northeastern State University is partnering with our communities to meet workforce needs. Micro-credentials and badging are innovative and flexible ways to showcase acquiring skills and/or competencies. They give us the opportunity to respond to training and educational needs of our students, as well as ensuring the employers in our area can be certain of the skills and competencies Northeastern State University students bring with them to the workplace.
Specifically, a digital badge is a web-based artifact that contains metadata that documents an earners completion of a credential and which can be shared and verified electronically. This sharing allows earners to display their credentials in independent and verifiable ways.
Whether you want to earn a badge or are a NSU Faculty or Staff member looking to create a badge, this site is for you! Use the buttons below to explore options and find answers to your questions.
Digital Badges
Below is an example of the different types of badges that you can earn:
For Credit Badge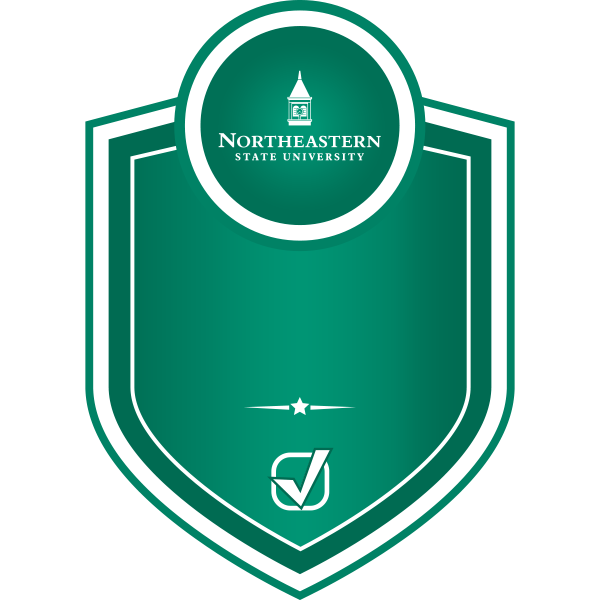 Non-Credit Badge