Transfer Student Services
Transfer Student Services
The Transfer Student Services Office provides services to all incoming and current transfer students. Staff facilitate each transfer student's transition to NSU by offering prospective students with unofficial transcript evaluation, information on degree programs and policies, and connecting them to academic and support services on campus.
Transfer Advisors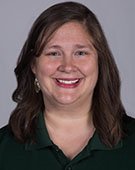 Jennifer Ford
Transfer Coordinator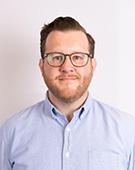 Adam Hull
Transfer Advisor
Considering transferring to NSU? Transfer advisors are available to assist students in making the most of credits earned at other schools, help navigate the admission process, and connect prospective students to valuable campus resources.
How My Classes Transfer
How My Classes Transfer
NSU provides academic support to new and returning transfer students in the form of transfer credit evaluations and transition advising. Coursework is evaluated on a course-by-course basis to determine whether or not coursework satisfies specific general education, major, or minor requirements. All credit hours will be posted to your NSU transcript, provided the credit hours were earned at a college or university that has been fully accredited. Ask an Advisor how your credits or associate degree may apply.

NSU has several Smart Choice partnerships with area community colleges. These Smart Choice agreements represent a commitment on the part of faculty and staff to help students achieve a smooth transition and reach their bachelor's degree goals.
Smart Choice Partners
Paying for College
Paying for College
Financial Aid
The Office of Student Financial Services is ready to keep your education as affordable as possible by letting you know about all the available options, including federal student aid. The Free Application for Federal Student Aid (FAFSA) is available Oct. 1. Make sure to get a personal I.D. number at fsaid.ed.gov and complete the FAFSA online at www.fafsa.gov. NSU's school code is 003161. Don't be fooled by websites that make you pay to fill out your FAFSA.For more information, visit the Office of Student Financial Services.
Scholarships
NSU offers scholarships for new transfer students. The NSU Office of Scholarships is ready to assist students in learning more about applying and earning scholarships at NSU.
For more information visit the Office of Scholarships.
NSU Tuition & Fees
You can use the cost calculator to estimate your cost of attending depending on whether you intend to live on or off campus. You can also visit our tuition and fees page if you would like to know the specific tuition and fee rates charged per credit hour.
Transfer Admission
Transfer Admission Steps
While admissions requirements vary for different types of students, the basics are the same for everyone: Complete an application and provide transcripts from your previous academic experience. You must be in good standing and eligible to re-enroll at the previous institution (not be on academic or disciplinary suspension). Typically, all paperwork must be completed at least one month before classes begin.
You must meet the following Transfer Student Requirements.
Complete an application and submit the $25 non-refundable application fee.
Request an official transcript from each previous college attended (you may not omit any part of your previous college records) and send to:

Tahlequah campus
Office of Admissions and Recruitment
Northeastern State University
701 N Grand Avenue
Tahlequah, OK 74464


If you have 23 or fewer hours of college credit, you should also request an official high school transcript and ACT scores.