Academic Support Services
Academic Support Services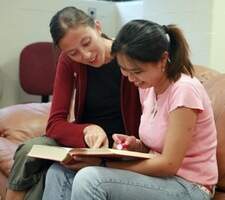 Student Success Coordinator
918-444-3253
Schedule an Appointment
studentsuccess@nsuok.edu
NSU offers several academic support programs with the goal of helping students succeed. These services focus on academic instruction and tutoring, peer mentoring, and early intervention programs for students struggling with academics or the rigors of the college experience.
To increase students' chances of academic success, this program enables faculty and staff to refer students to NSU's Student Success Coordinator for additional support and guidance. Referrals may be made at any point in the semester, though the sooner advising staff can meet with the student, the better the chance for a positive outcome.
On-Campus Tutoring Labs:
Tutoring is offered on campus by various departments
24/7 Online Tutoring:
Students needing help after hours or who cannot make it to campus may access tutoring 24/7.