Symposium Speakers
Symposium Agenda
Have questions about how to view the symposium presentations?
To join a session, simply click on the hyperlinked presentation title on the agenda page. Sessions will be open 10 minutes prior to their start time. Times are listed in central time zone.
Keynote Speakers
Keynote speakers include Mark Trahant (Shoshone-Bannock), editor of Indian Country Today and Board Chair for Vision Maker Media; Adrienne Keene (Cherokee), Assistant Professor of American and Ethnic Studies at Brown University; and Bryson Kainoa, Founder of Hawaiian Language Worldwide and Kumu of Hālau ʻŌlelo.
Hosted By: NSU Center for Tribal Studies
All events are FREE and open to the public
---
Tami De Coteau
, Ph.D., MHA (Mandan, Hidatsa, Arikara) Nation
Licensed Clinical Psychologist
Dr. DeCoteau obtained a doctorate degree in Clinical Psychology in 2003 from the University of Nebraska-Lincoln with specialization in the cognitive-behavioral treatment of anxiety disorders for adults, adolescents and children. She is a Trust-Based Relational Intervention (TBRI) practitioner. TBRI is a therapeutic model that trains caregivers to provide effective support for at-risk children. She is also trained in various other trauma treatment modalities including EMDR, somatic processing, attachment intervention, NMT (neurosequential model of therapeutics), and TF-CBT. Dr. De Coteau has extensive experience working with patients who suffer from complex trauma, neurodevelopmental disorders, grief, anxiety, depression, and suicidal thinking.
Dr. DeCoteau has worked in a variety of outpatient settings and with a diverse patient population, including Veterans and Native Americans.
Dr. DeCoteau will be discussing the many advances in the neuroscience of trauma treatment that validate Indigenous healing practices and promote their use as viable and useful techniques for healing trauma.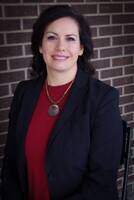 ---
Bryson Kainoa Sponsored by Oklahoma Humanities Council
Kainoa is a Native Hawaiian from Hilo, Hawaiʻi. He leads Hālau ʻŌlelo, a free virtual Hawaiian language school, whose mission is to foster Hawaiian language mastery among geographically dispersed Native Hawaiians, Hawaiian language speakers, and learners. He founded Hawaiian Language Worldwide, a 501(c)3 organization based in New York City and recently launched an online community of practice where members practice their Hawaiian language and cooking skills. Kainoa is a PhD candidate specializing in Instructional Design for Online Learning at Capella University.
Bryson's presentation will explore the meaning of Indigenous innovative leadership in the context of Hawaiian language revitalization, online learning, community building, and cooking.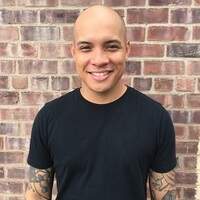 ---
Adrienne Keene (Cherokee) Sponsored by Oklahoma Humanities Council
Dr. Adrienne Keene (Cherokee Nation) is a Native scholar, writer, and blogger and is passionate about reframing how the world sees contemporary Native cultures. She is an Assistant Professor of American Studies and Ethnic Studies at Brown University. Her research areas include college access, transition, and persistence for American Indian, Alaska Native, and Native Hawaiian Students, including the role of pre-college access programs in student success. She is the creator and author of Native Appropriations, a blog discussing cultural appropriation and stereotypes of Native peoples in fashion, film, music, and other forms of pop culture. Through her writing, Keene discusses the ways Indigenous peoples are represented. She is very interested in the way Native peoples are using social and new media to challenge misrepresentations and present counter-narratives that showcase true Native cultures and identities. Her blog work has been nominated for the Women's Media Center Social Media Award (2011), as well as featured in many mainstream media outlets.
Dr. Adrienne Keene will discuss her efforts to address cultural appropriation in mainstream society and media. Through her works in literature and blogging, she is able to reference her experiences in dismantling stereotypes and help her readers understand the importance of accurate, respectful and appropriate representation of Indigenous peoples in mainstream media. As a positive representation herself, Dr. Adrienne Keene will empower audience members to stimulate change and appropriate image.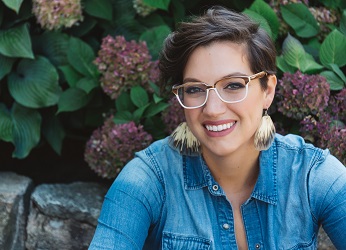 ---
Darryl Tonemah, Ph.D., Kiowa/Comanche/Tuscarora

Darryl Tonemah (Kiowa/Comanche/Tuscarora) has a Ph.D., in Counseling Psychology and Cultural Studies, a Masters Degree in Community Counseling and three Bachelors of Science Degrees. He has sat on numerous state and national boards addressing disparities in education and health care among the Native community including: The Oklahoma Cancer Network, The Cherokee Cancer Coalition, Establishing the Oklahoma Intertribal Diabetes Coalition, Establishing the Oklahoma Intertribal Cancer Coalition, The United National Intertribal Youth Diabetes Initiative, he has served on the ADA Board of Directors, as well as Research Policy Committee, and the Native American Initiatives Committee. He has done extensive work training hospitals, clinics, Universities, corporations and schools in the U.S. and Canada on Trauma and its relationship to behavior and health. He is the owner of the Tonemah Consulting Group, an organization dedicated to increasing wellness in Native communities. He also owns First Nations Telehealth Solutions, a company dedicated to increasing access to psychological and psychiatric care to Native communities via telemedicine, and is the President of The Native Legacy Foundation, a non-profit organization dedicated to empowerment programming and suicide prevention in Native Communities. He has also recorded 11 award winning cds, published research, published a book entitled "Spray Your Swamp Cooler", he has appeared in numerous films and stage productions.
Dr. Tonemah's presentation will explore how trauma affects the brain, the body and behavior and how we are entering a season of dealing to healing.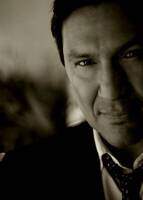 ---
Mark Trahant (Shoshone-Bannock)Sponsored by Oklahoma Humanities
Trahant serves as editor of Indian Country Today, he is a member of Idaho's Shoshone-Bannock Tribe, and a former president of the Native American Journalists Association. Trahant has also served as a professor at the University of North Dakota, University of Alaska Anchorage, University of Idaho and the University of Colorado. He does a weekly audio commentary for Native Voice One. He is also chair of the board of directors for Vision Maker Media, an organization that works with Native producers to develop, produce and distribute educational telecommunications programs for all media including public television and public radio. In 2018, Trahant was honored with the 2018 Native American Journalists Association Richard LaCourse Award.
As an experienced editor and journalist, Mr. Trahant will deliver a keynote presentation focused on how the Native voice in literature and media will affect our future generations. Reflecting on the experiences in his career, he will address the strong need to enhance tribal sovereignty for the sustainability of our community and address the role of journalism in that process. Through this presentation, Mr. Trahant will enhance the voice of all audience members for the betterment of their communities.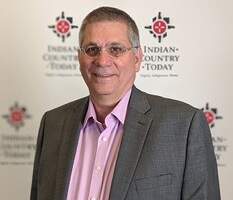 ---