Student Jobs
Work-Study Institutional and Graduate Assistant positions are available. Current students can view job listings with the online Career Services platform handshake. All student employment at Northeastern State University is coordinated through a collaborative effort by Student Financial Services and Career Services. Note: NSU encourages all students to participate in community service activities.
EEOC Disclaimer:
Northeastern State University, as an equal opportunity employer, complies with all applicable federal and state laws regarding non-discrimination and affirmative action. Northeastern State University is committed to a policy of equal opportunity for all individuals and does not discriminate based on race, religion, age, sex, color, national origin, marital status, sexual orientation, gender identity/expression, disability, or veteran status with regard to employment, educational programs and activities, and/or admissions.
Student Application
Student Employment Application (pdf)
Employers
Career Services will be able to assist in adding, removing, or updating a job listing. Please contact Career Services at 918-444-3110 with any questions.
---
On Campus Work-Study
The Federal Work-Study program allows undergraduate and graduate students with financial need to work part-time on or off campus to earn money to help pay for educational expenses. The program encourages on-campus work related to your course of study and a flexible work schedule. If awarded work-study, you may work up to an average of 15 hours a week, depending on your class schedule, academic progress, and work student amount offered. Work-study earnings are at least minimum wage. To apply for work-study, complete the Free Application for Federal Student Aid (FAFSA) and indicate your interest in work-study.
Click here for a guide on using Handshake to find student employment.
On Campus Institutional
Institutional employment assists undergraduate and graduate students in finding part-time employment on campus. Average hours are 15 to 20 per week and earnings are at least minimum wage. Student employment opportunities are posted in Handshake. Career Services is available to assist you in finding a part-time job on campus that will work around your class schedule. All jobs pay at least minimum wage, and you do not have to be on financial aid to apply.
Click here for a guide on using Handshake to find student employment.
Graduate Assistant
A Graduate Assistant is a graduate student working at a position related to their discipline through the Graduate College. These positions are different from a graduate student working on campus under an Institutional or Work-Study Agreement.
Handshake
To view current student jobs, go to:
joinhandshake.com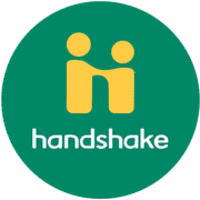 To access current student jobs login to Handshake using your NSU username and password. See instructions on how to register with Handshake.
Select 'Jobs'
Filter using 'On-Campus Employment.'
On-campus work-study, institutional and graduate assistant jobs will then populate.
Click here for a guide on using Handshake to find student employment.
*Note: if you have not activated your profile you will be prompted to answer a brief series of questions to complete your profile. For questions, contact Career Services at careerservices@nsuok.edu or by calling 918-444-3110.