Contact Student Financial Services
You are welcome to stop by and visit our counselors and staff in person. You may also e-mail or call. Appointments are not necessary.
Students may contact our office by phone (918) 444-3456 or email financialaid@nsuok.edu to schedule a Zoom meeting to discuss their account.
We are located on the Tahlequah campus in the red brick building (Seminary Bath House) which is directly behind Seminary Hall.
Mailing Address:
Northeastern State University
Office of Student Financial Services
715 North Grand Ave.
Tahlequah, OK 74464-2300
Email: financialaid@nsuok.edu
Phone: 918-444-3456(local) or 1-800-722-9614(toll-free)
Fax: 918-458-2150
Hours: Monday-Friday 8 a.m. - 5 p.m.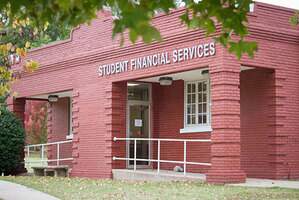 Counselors
Schuylir Armstrong, Counselor