Office of the President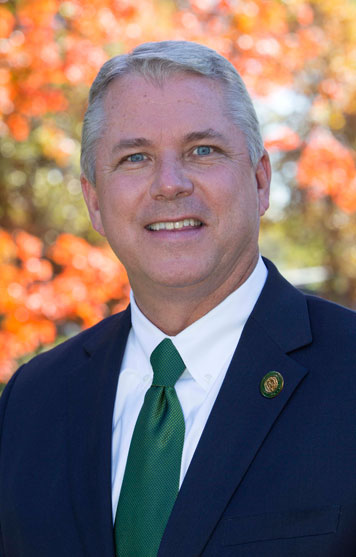 Welcome
Welcome to Northeastern State University. You have come to an awesome and beautiful place where our enthusiastic students energize the entire campus community. Faculty members are engaged in student learning and focus their efforts on guiding you to degree completion, and the staff is committed to providing the best experience possible through genuine customer service.
You are not the first to start this journey at NSU nor are you walking alone. From our origins as the Female Seminary of the Cherokee Nation in 1846 to becoming a college to train teachers in 1909, generations of students found their way here guided by a desire to learn and supported by loving families. NSU is the bridge that links dreams with accomplishments and we are committed to your success.
We are honored to provide the ultimate college experience at our campuses in Tahlequah, Broken Arrow, and Muskogee. Although each campus has its own unique personality, together we are NSU. Our campuses provide access for those pursuing degree programs and support the region through community stewardship and economic development.
We encourage you to experience RiverHawk Pride, visit the scenic Illinois River where our students have gathered for swimming and float trips for over 100 years, and live at a historic campus majestically decorated with the greatest variety of trees of all the universities in Oklahoma.
We have four undergraduate colleges with 55 programs/majors, five master's degrees in 23 different academic areas and one professional degree through the College of Optometry. NSU is the fourth largest university in Oklahoma and has what you are looking for. You can gain perspective as a global citizen by interacting with students on our campuses from over 30 American Indian nations and over 25 countries. You have an incredible opportunity to learn from these individuals and may want to participate in our Study Abroad Program. In addition you can participate in co-curricular opportunities that are open to all students. Please come and join us, wear our school colors, experience our commitment to student success, and complete your degree at Northeastern State University.
I want to personally invite you and your family and friends to experience NSU. We will help you turn your dreams into accomplishments. Gather here. Go far.
Steve Turner, Ph.D.
President