Registrar Forms
Registrar Forms
If you are not sure which form you need or you don't see the one you are looking for, please call us at 918-444-2208.
Duplicate Diploma
Bachelor's Degree (pdf)
Master's Degree (pdf)
Doctor of Optometry Degree (pdf)
Academic Forgiveness Form
Students may repeat a maximum of 4 courses (up to 18 semester hours) and have only the second grade earned used in the calculation of overall GPA. For students working on Bachelor degrees only. See the catalog for the complete policy.
Post Baccalaureate Status Update Form

Post Baccalaureate Status Update (pdf) (This form is to be used by continuing students only.)
Semester Withdrawal
If you are enrolled in a short-term class that has already ended (weekend seminar, first eight weeks, etc.) do not use this form. Instead, you must withdraw yourself from each remaining course via goNSU.
VISIT NSU CAREER SERVICES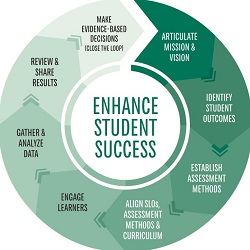 NSU Career Services offers information on career fairs, resume writing, interviewing and job searching.