Tahlequah Conferences and Events Recreation
While our first focus is to create a customized service for each guest, we know that enjoying your stay beyond your meeting is important to you. With the North End District just walking distance from NSU Tahlequah, visitors can enjoy local shopping and dining at their leisure. You can also take time to enjoy the Scenic Illinois River, Lake Tenkiller or immerse yourself in a Cherokee Nation cultural experience.
Main Street and North End District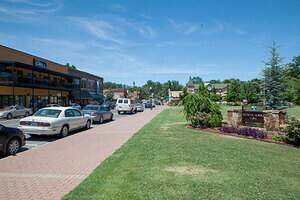 Scattered along the brick-paved sidewalks of Tahlequah Main Street, are brilliantly stocked women's boutiques, a 50-year-old family owned bakery, one-of-a kind art galleries, the best cup of coffee, a men's boutique, soup, salads, gyros, steaks, beverages and Sam & Ella's Chicken Palace!
A fascinating and thrilling combination, the North End brings life to Downtown Tahlequah music, dancing, art and culinary pleasures. The gracious host to most of Tahlequah's festivals, Norris Park is the heart of the North End. Here families play, throw frisbee, watch movies, eat hot dogs and gather for community events.
Cherokee Nation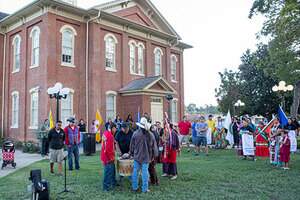 Tahlequah is proud to be the home of the Cherokee Nation where visitors can experience a cultural experience unlike any other. Visitors can learn about the Trail of Tears, Sequoyah's syllabary and the spirit of Cherokee ancestors. Some of the cultural experience opportunities include:
Cherokee Heritage Center
Cherokee Prison Museum
Cherokee Nation Court Museum
Cherokee National Museum
Cherokee National Capitol Building
Nature Activities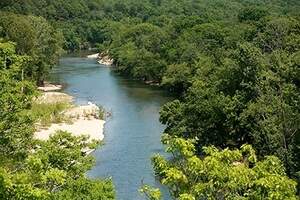 One of the most unique features that sets Tahlequah apart from other communities is the access to premier outdoor activities. Whether you wish to float the scenic Illinois River, take a boat out on Lake Tenkiller or take advantage of the many hiking and biking trails available we are certain there is an activity to please everyone! Among other countless outdoor experiences are:
Elephant Rock Nature Park
Sparrowhawk Primitive Trail
Ozark Bathtub Rocks
A variety of state parks
JT Nickel Preserve