Tahlequah Conferences and Events
At Northeastern State University Tahlequah, we value our guests and pride ourselves on building lasting relationships with each guest.
The success of your event is of the utmost importance to our team at Northeastern State University Tahlequah. As our client, you receive one-on-one assistance from our excellent team of specialists. This one-stop-shop approach ensures your event planning experience is a seamless one.
At NSU Tahlequah, we are delighted to welcome you, as our guest, to our beautiful campus and share our longstanding culture and history.
View Conferences & Events Sales Kit
About NSU Tahlequah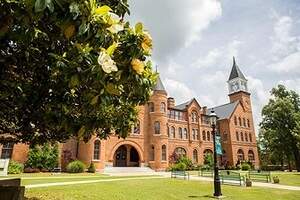 Located in the heart of Cherokee County, NSU Tahlequah holds a rich history that is unlike any other. Established as the Cherokee National Female Seminary in 1846, Northeastern State University Tahlequah serves as the oldest institution of higher learning in Oklahoma.
Contact Us
University Center
612 North Grand Avenue
Tahlequah OK 74464
Phone: 918-444-2500
Fax: 918-458-2308
Email: conferences@nsuok.edu