Tahlequah Conferences and Events Lodging
Request Event
×
BOOK THE PERFECT VENUE FOR YOUR SPECIAL OCCASION AT NSU TAHLEQUAH
During the summer season, Northeastern State University opens its residence halls to allow conference guests to enjoy an extended stay with us. Residential facilities are maintained by our staff to ensure the best accommodations for you and your guests. All lodging facilities are conveniently located within a short walk to the University Center for your meeting or food venues.
If needed, you can request that your guests be provided with bed and bath linens and basic amenities. A front desk is available in each facility to address all guests needs. However, we know that time is not always in your favor and will provide one central point of contact for 24-hour, on-call service.
Adult Accommodations
Seminary Suites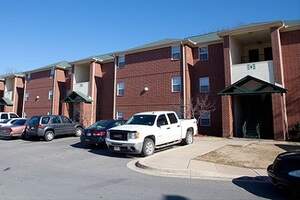 Seminary Suites accommodates over 300 guests and features single-occupancy bedrooms with full size beds
Each room is equipped with a microwave, small refrigerator, a desk and a dresser chest
There are 2-bedroom and 4-bedroom suites available. Each suite offers a shared kitchenette and living room.
Availability limited to adult groups only
Cobb Hall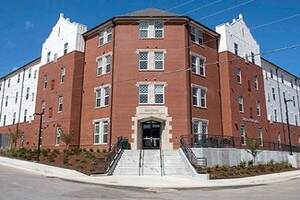 Built in 2016, Cobb Hall is NSU's newest lodging facility
Cobb Hall accommodates nearly 330 guests in suite style lodging
Each suite can house four guests with twin XL beds, desks and dressers, as well as a shared bathroom
Each floor of the building has two shared lounge spaces with large screen TVs and couches
The first floor also features a multipurpose room and community kitchen space
Youth Accommodations
Each of our traditional halls contains double occupancy rooms, furnished with Twin XL beds, desks and chairs. Double occupancy rooms can be used as private rooms. Each floor offers guests a shared common space.
Wyly Hall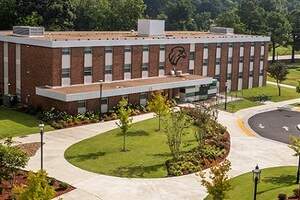 Newly renovated, this facility can accommodate approximately 126 guests
Each floor is divided into two quads, each quad has approximately 12 rooms with the exception of the first floor, where one quad is only 6 rooms
Each quad, with the exception of 1st floor, has 2 bathrooms and a common area
Both 2nd and 3rd floors have two rooms outside the quads in the lobby area perfect for group leaders
A large lounge and entertainment space is available on the 1st floor
Laundry facilities are located between the 1st and 2nd floor
North and South Leoser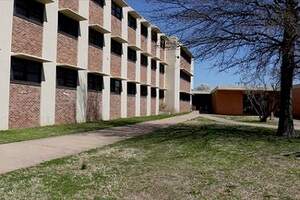 Accommodates approximately 675 Guests throughout the entire complex
Each wing in Leoser has three floors. Each floor has one large bathroom and several contain a small common space in addition to the large lounges and classroom throughout the complex.
On average, each wing can accommodate 112 guests. Floors can house between 30-40 guests of a single gender.
Two laundry facilities are available at each end of Leoser
North and South Leoser each have their own lounge that includes large televisions, tables and chairs. The Leoser Center is also home to the Chatterbox lounge that includes large tables for dining, public computer access and a large screen television, as well as a large multipurpose classroom.