Northeastern Activities Board (NAB)
What Is NAB?

NAB hosts events on a weekly basis, designed specifically by our students, for our students. Events are always free, or very low cost, and are always fun, educational, and engaging! Some exciting events to look forward to are: Merchant Mall, Roadtrips, Craft Nights, Adulting 101, Bingo, Open Mic Nights, and More!
Get involved with us: Applying to be on the Board (Opens in Late March or April), Volunteering (email nab@nsuok.edu), or Showing Up to Events
Check Out Our Instagram For Up Coming Events
Plate Smashing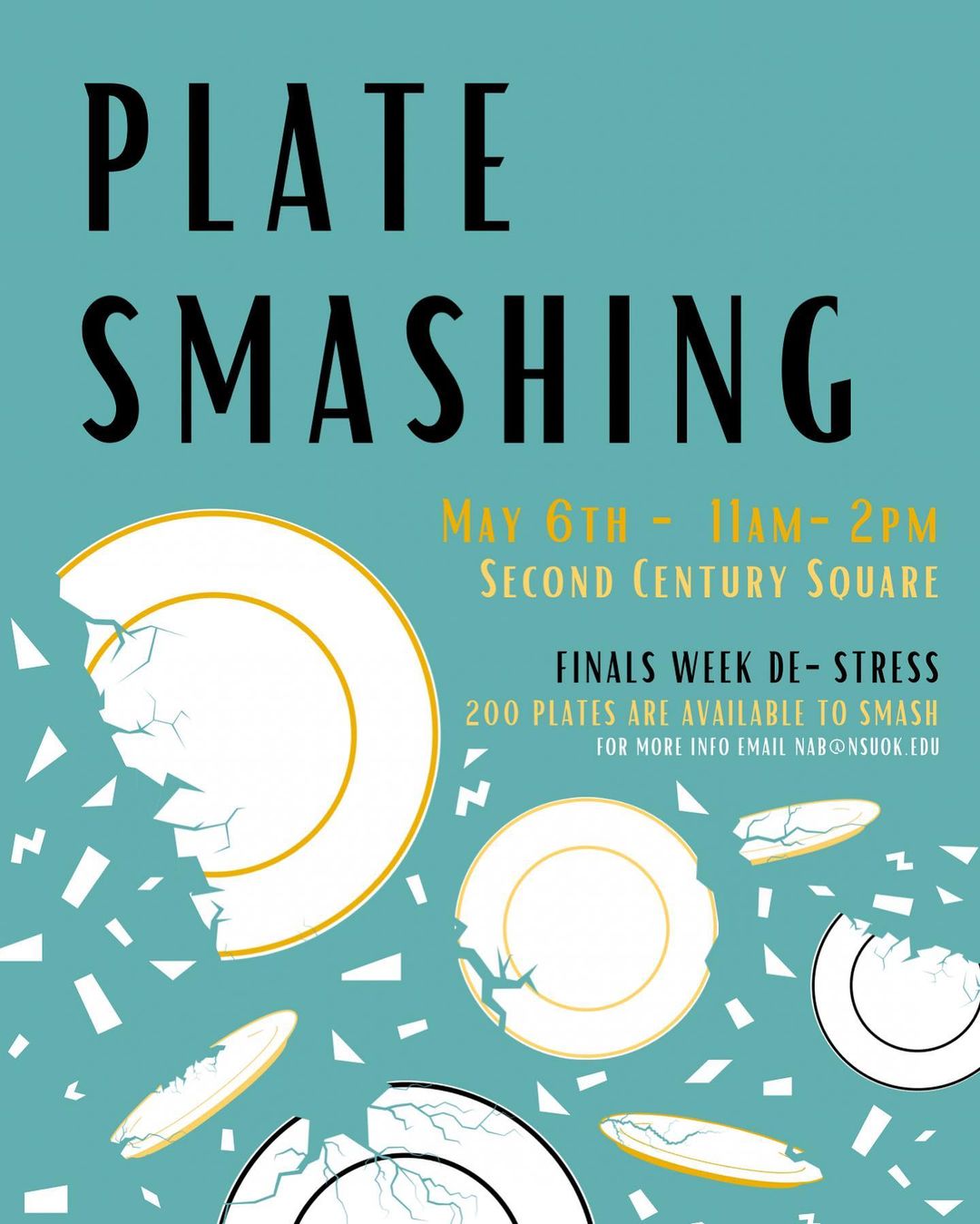 Second Century Square - May 6, 11 a.m. - 2 p.m.