The FIT Programs
Programs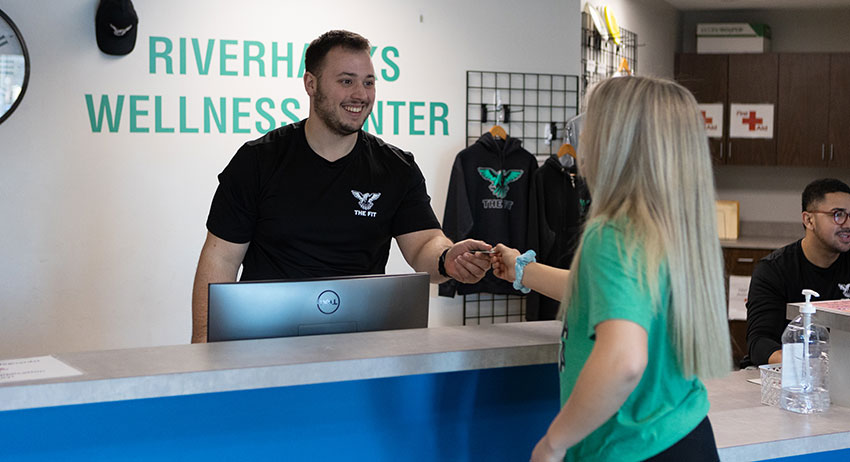 Download a printable FIT Application. After you have completed the application, take it to the NSU Fitness Center to receive your membership.
Options for the general public include:
Community memberships
Community family memberships
Corporate memberships
Gymnasium
The Fitness Center Gymnasium consists of two full-sized basketball courts. The courts are also marked for volleyball. Activities such as basketball, volleyball, zumba and many other activity classes are held in our gymnasium.
Weight Floor
The bottom floor consists of a mirrored weight room that includes selectorized weight machines and free weights.
Cardio Floor
Upstairs houses the indoor walking track. The track overlooks the basketball courts. The cardio floor includes a wide variety of cardio machines, including treadmills, elliptical (ex: bikes, rowing machine, step mills and more!).
Fitness Room
Also included upstairs is a spacious group fitness room. This room includes a custom sound system, mirrors, specialized flooring and a wide variety of equipment to facilitate many types of group exercise classes.
Locker Rooms
Locker rooms are available on the first and second floors to accommodate all members of the facility. The second floor locker rooms are located in the pool area. Each locker room includes lockers, showers, changing areas and restrooms. Lockers may be rented by the day or by the semester for a minimal fee.
Group Fitness
The FIT provides students with group fitness classes such as Zumba, Yoga, Bootcamp, and many more. The classes are free to all FIT members.