Cobb Hall
Cobb Hall
Named after Isabel "Belle" Cobb, an 1879 graduate of the Cherokee National Female Seminary, Cobb Hall is the second building on campus named after a woman. Belle returned to the Female Seminary to teach in 1882 and today is recognized as the first woman physician in Indian Territory. Opening for residents for the first time in the Fall of 2016, Cobb Hall consists of 4 floors of freshmen and upper class residents living in semi-suite style rooms.
The semi-suites are designed with a common bathroom, shower and two sinks/vanities that are shared between two semi-private (two roommates) bedrooms. There are limited private rooms available to upper class students. Each floor has its own lobby space with tables and lounge chairs as well as a private lounge room to be used for small programs or as a private study area. The main floor of the building includes a large laundry room, amply lobby space and a multi-purpose room with a community kitchen.
Capacity of 344 residents of all classifications
Wi-fi access for NSU students
Laundry room, use free of charge to residents
Moveable furniture in all rooms
Each room includes two medium loft twin-XL beds, two chest of drawers, two desks, two chairs, a shared micro-fridge, microwave, storage area and two built-in closets
Each bathroom includes a toilet room, shower room, and two sinks with vanity space
Connections for Ethernet
Individual floor lounges and multi-purpose room with large screen TVs, wi-fi access, study tables and lounge chairs
Multi-purpose room includes a community kitchen for residents use
Back Entrance of Cobb, from Wyly Hall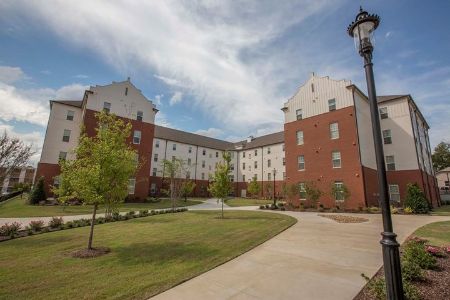 Close up of Front entrance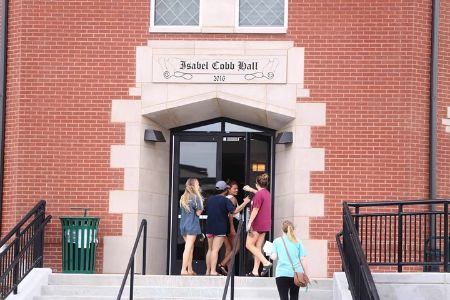 Cobb Lounge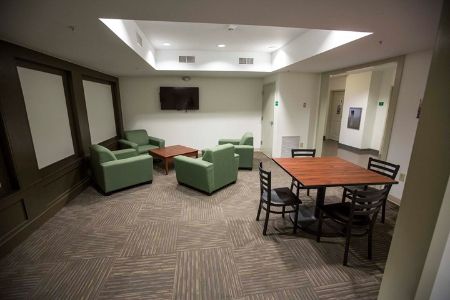 Cobb Vanity Area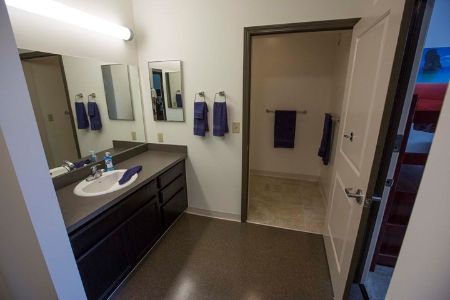 Cobb Bedroom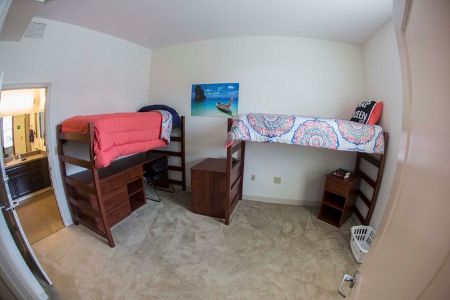 Hall Information
ROOM DIMENSIONS & LAYOUT
Room size: 14.5' x 11'
Mattress size: 76"-80" (Twin extra long)
Window size: 34.5" wide, 82" tall
Academic Triumph
Individual Wellness
Student Gaming
Community for Artistic Expression.
Riverhawk Communities: Football, Men's Soccer and Baseball.
Address:
Cobb Hall, Suite #
804 N. Lewis Ave
Tahlequah, OK 74464
All mail will be sent to NSU's Mail Services in the University Center for pickup
Resident Assistant on Duty:
918-207-5492