Courtside Apartments
COURTSIDE APARTMENTS
ABOUT THE COURTSIDE APARTMENTS
Built in 1969 and renovated in 2001, Courtside apartments consist of eight buildings with 1, 2, and 3 bedroom options for upper class students, married students or students with a dependent. All apartments, regardless of size feature the same amenities. Each apartment is equipped with one bathroom, a closet in each bedroom, a full kitchen plus appliances, storage space and ample parking. All utilities are included in the cost of the apartment.
Courtside apartments is family-friendly. The apartments is located less than 1/2 mile from Cherokee Elementary School and a stop for all local school bus routes. Norris Park is 10 minute walk from the apartments.
APARTMENT FEATURES
Sixteen 1-bedroom units, twenty 2-bedroom units and eight 3-bedroom units
Appliances include full size fridge/freezer, electric stove, dish washer, garbage disposal, and a washer/dryer combo unit
Tub/shower combo
Central heat and air
Enclosed pantry
Carpet in the hallway and living room
Bookshelf and storage space
Outside storage area
Connection for Ethernet
APARTMENT DIMENSIONS & LAYOUT
CONTRACTS
If you have a family and would like to live close to campus please fill out the family housing application application.
RES LIFE STAFF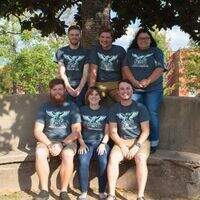 Contact Information
Address:
800 N. East Ave
Apt#
Tahlequah, OK 74464
Hours of Operation:
Housing & Residence Life Office
Mondays-Fridays: 8am-5pm
Contact Numbers:
Housing On-Call: (918) 931-2980
University Police: (918) 444-2468