Seminary Suites
Seminary Suites
The Seminary Suites Complex was constructed in 2003 and opened in the Fall of 2004 for residents. There are five buildings that house over 300 residents within the complex. The Suites, as the buildings are named, offer 2-bedroom and 4-bedroom options for residents of all classifications. The 2-bedroom option offers a private bathroom and shared kitchenette and living room space between suite-mates. The 4-bedroom option also share a kitchenette and living room but a pair of suite-mates share a bathroom.
At the center of the Seminary Suites Complex is the Clubhouse. In the Clubhouse, residents have access to a lounge, laundry facilities, computer lab and The Grill food venue and convenience store. Ample parking is available at all five buildings and the Clubhouse. The Suites are within a short walk from the John Vaughan Library, Seminary Hall and Haskell Hall.
Full size bed/mattress, chest of drawers, desk and chair
Cube fridge and microwave in each room
Tub/shower combo, full vanity with mirror
Couch, arm chair, table and seating in common area
Kitchenette with sink and ample cabinet space
Central heat & air
Ethernet connection
Outdoor pool, volleyball pit & grill
Two gazebos with vending options
Seminary Suites Patio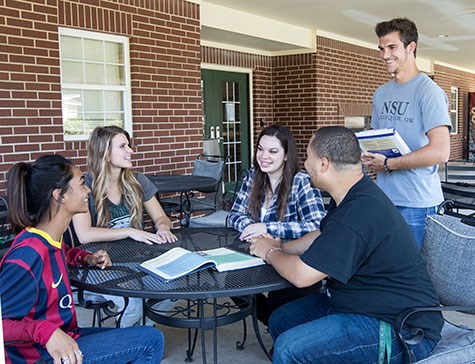 Seminary Suites Bedroom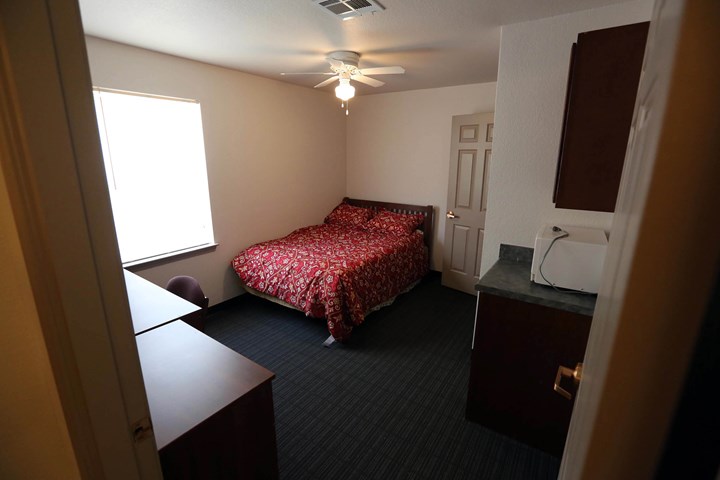 Seminary Suites Living Room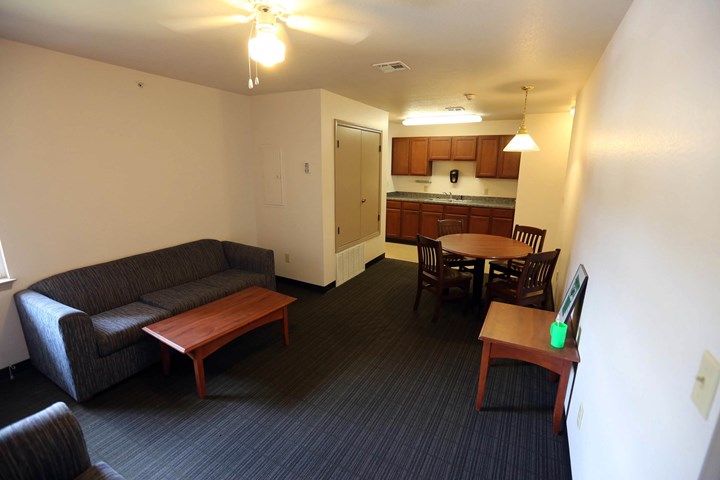 Hall Information
Room size: 12' X 10'6"
Mattress Size: 54" X 74"
Window Size: 36" X 54"
RiverHawk Communities: Men & Women's Soccer, Men & Women's Basketball, Men & Women's Golf teams, Tennis and Softball.
Address:
Seminary Suites (Building) Room #
920 Seminary Ave
Tahlequah, OK 74464
All mail will be sent to NSU's Mail Services in the University Center for pickup
Resident Assistant on Duty:
(918) 457-0669