Wyly Hall
Wyly Hall
Built in 1968, and completely renovated in 2016, Wyly Hall was named after Albert Sydney Wyly, the first recorded president of the Northeastern State Normal School (1909). Wyly hall is a co-ed upper class facility that houses 134 residents on three floors. Each floor is divided into two communities with approximately 24 people sharing common bathrooms. Each community also has a common area lounge where residents and their friends hang out, play video games, and study together. Lounge areas feature large photograph murals depicting local area natural scenes.
Each room in Wyly Hall is equipped with furniture for two people and includes two beds, two desks and chairs, two wardrobes, and two chests of drawers.
The building-wide Green Initiative living learning community calls Wyly its home. Activities and programs from both staff and residents support the efforts to promote sustainability and interest in reducing an individual's carbon footprint on the community.
Capacity of 134 residents of all classifications
Wi-fi access for NSU students
Laundry room, use free of charge to residents
Moveable furniture in each room
Each room includes two medium loft twin-XL beds, two chest of drawers, two desks, two chairs, two bookshelves and two mid-sized free-standing wardrobes
Connections for Ethernet
Newly renovated lounge with large screen TVs, study areas and gaming space
Wyly Hall Building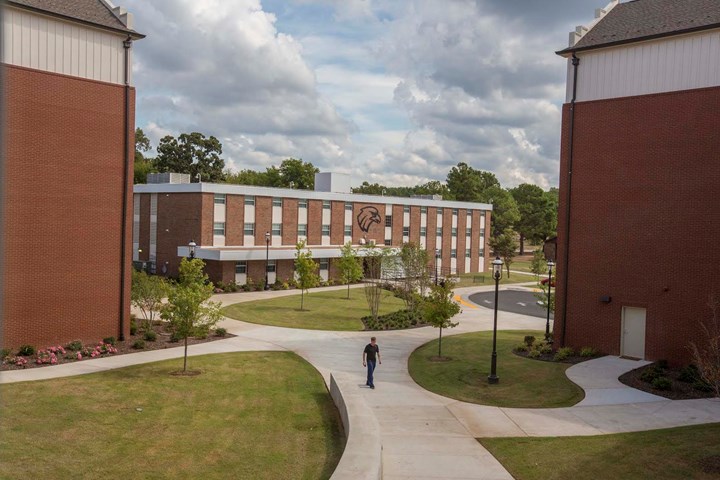 Wyly Hall Floor Lounge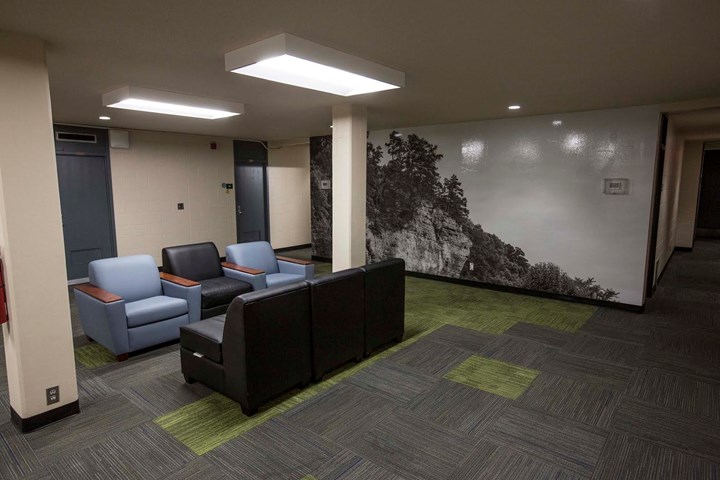 Wyly Hall Room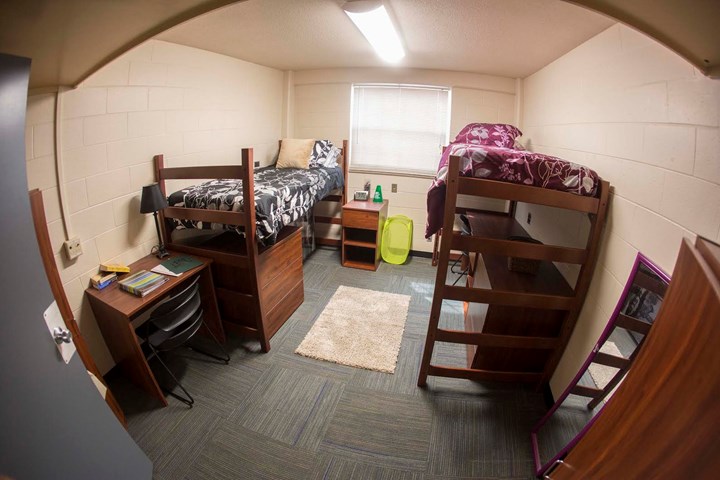 Hall Information
Room size:
Mattress size: 76"-80" (Twin extra long)
Window size:
Address:
Wyly Hall, Room #
710 N. Oak Ave
Tahlequah, OK 74464

All mail will be sent to NSU's Mail Services in the University Center for pickup
Resident Assistant on Duty:
918-207-5533