Gear Up
Meet Your GEAR UP College Coach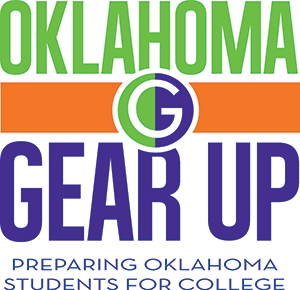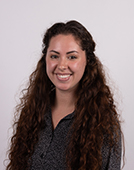 Kasady Marshall
GEAR UP College Liaison
Office Location: The University Center basement next to the Parking Service desk.
Hello! We are delighted to see that you are interested in pursuing your future in Higher Education. College is an exciting new adventure that will allow you to grow and learn more about yourself and other interests. Hopefully during these next four years on campus you will set new goals and venture down a path that will allow you to have an idea of what career you want to pursue post graduation!
My name is Kasady Marshall and I am the NSU GEAR UP College Coach. My college career was the best decision I ever made. I graduated with a Bachelor of Science degree in May of 2020 studying Criminal Justice here at Northeastern State. Throughout my four years on campus I was highly involved in my studies as well as campus life. During my time as a student I learned the importance of time management, hard work, and leadership and to say that is only a few things I gathered is an understatement! I made connections with faculty, staff, and students that allowed me to thrive and learn so much about myself and what I wanted to do after graduation. I hope you "gather here, go far" and I can't wait to see what you will accomplish.

---
Book an appointment with me | Using: YouCanBook.me or Calendly
What is GEAR UP?
OK GEAR UP currently partners with 10 school districts and five regional colleges throughout the state to prepare nearly 12,000 middle and high school students for college success through college campus tours, ACT test preparation and testing, and college exploration and preparation courses. GEAR UP offers college access and financial aid information to students and families through awareness activities, including Oklahoma's Promise and FAFSA completion assistance.
Once students arrive on one of GEAR UP's partner college campuses, college coaches provide support to students in their transition into college. They connect with students to answer questions and share information to set students up for success.

For more information about Oklahoma GEAR UP go to the website linked to this page-
As your coach I am here as a resource to you so that we can ensure you have the best college experience. The skills you learn during your freshman year can set you up for success in getting your college degree!
More information is also linked here on the other 5 representing college coaches-
Frequently Asked Questions
Ada
Claremore
Clinton
Duncan
Durant
Jay
Locust Grove
Skiatook
Tahlequah
Woodward
During your freshman year at NSU, you will be greeted with open arms. We are so glad you have chosen your new home at NSU. You will be contacted by your GEAR UP College Coach Kasady Marshall. As a GEAR UP student and freshman at NSU, you will receive free college coaching.
Thanks to OK GEAR UP, scheduled monthly one-on-one coaching sessions are offered for your personal development and success during your first year of college. These meetings take place in person, over the phone, or virtually. You can reach out at any time for support. Your college coach is here to help you be successful and achieve your goals. There is no cost to you!
Yes, students who are traditional incoming freshmen are offered these services. These services will be provided for the entirety of their first year experience.
College coaching can benefit all types of students and is FREE. Working with a coach can help you become better at what you want to do, in and out of the classroom. A college coach can help you get the most out of college, plan your career path, and finish on time.

Some topics covered:
Campus resources

Transitioning to college

College success

Planning and goal setting

Health and wellness

Time and money management