Division of Student Affairs
Welcome
Welcome to the Division of Student Affairs. We are made up of Administrative, Enrollment, Auxiliary, and Student Services, and our goal is to help ensure that our students have access to programs and services designed to support student development and meet student needs. We strive to cultivate a dynamic and inclusive environment at NSU that facilitates student engagement, personal growth and development, productive citizenship, and active learning.
We are here to serve as a resource to you throughout all stages of the educational process.
View our Welcome Back Newsletter (pdf).
Dr. Jerrid Freeman, Vice President
STUDENT ENGAGEMENT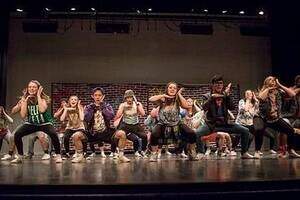 TAHLEQUAH AND MUSKOGEE
701 N. Grand Ave.
Tahlequah, OK 74464-2300
Phone: 918-444-2120
Fax: 918-458-2340
Email: studentaffairs@nsuok.edu
Connect with Student Affairs in Tahlequah!
BROKEN ARROW
3100 E. New Orleans
Broken Arrow, OK 74014-3501
Phone: 918-449-6136
Fax: 918-449-6190
Email: studentaffairs@nsuok.edu