Student Organizations
There are several types of organizations that you can be involved in as an NSU on the Tahlequah and Broken Arrow campuses. With over 50 organizations there is something for everyone's interest. Being involved in an organization allows for leadership opportunities, networking for future careers, creating new relationships with students, faculty and staff, and so much more!
It is also easy to create an organization if you do not find one that you would want to be a part of! Use the New Organization Resources to learn all you need to know about starting an organization!
hawklife
NSU's premier student organization management portal is HawkLife. This online system will help manage rosters, advertise your events, recruit members, register events, manage NSGA/Homecoming elections/voting, and so much more. Use the buttons below to find step-by-step instructions and videos explaining how to use the portal.
Should you have any questions do not hesitate to contact anyone in Student Engagement at 918-444-2526.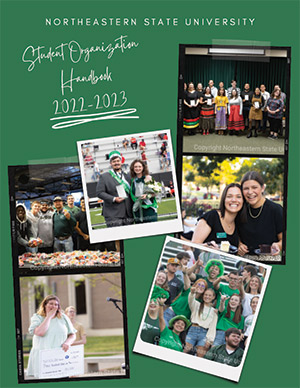 Tahlequah
Location: University Center, B01
Email: engagement@nsuok.edu
Phone: 918-444-2526
Broken Arrow
Location: Administrative Services Building, 211
Email: studentaffairsba@nsuok.edu
Phone: 918-449-6136