Coronavirus Information
June 8, 2022 - Returning to Normal illness-related processes
As of June 13, 2022, NSU will be returning to normal illness-related processes and procedures, and COVID is included in these procedures. This means that you will no longer need to notify HR or complete the COVID Report Concern form should you test positive. COVID-related absences should be handled as you would flu or any other short-term illness moving forward. Students should notify their faculty, and employees should notify their supervisor(s) as soon as possible in order to make appropriate arrangements. Should the illness be prolonged, students should contact Student Affairs, and employees should work with their supervisor(s) and Human Resources.
Additional information pertaining to student illnesses can be found in the Faculty Handbook: 10.2.4 Attendance.
https://academicaffairs.nsuok.edu/FacultyResources/FacultyHandbook.aspx
Please remember that the Report Concern link will remain active for reporting any of the following:
Academic Misconduct

Racial Discrimination

Academic Referral/Early Alert

Behavioral Concerns (mental health, threats to self/others, homelessness, or other concerning behaviors or situations)

Compliments/Complaints

Gender-Based and Sexual Misconduct Discrimination (Title IX)

Anything else you believe should be reported (use any of the above forms)


The link is easily accessible at the footer of all NSU webpages and at the following link:
https://www.nsuok.edu/ReportConcern.aspx
In the event of a prolonged surge in positive COVID cases, we will re-establish the appropriate procedures and follow CDC guidelines.
Pre-June 13, 2022 Procedure
COVID Information
Jan. 7, 2022 Statement from the President
Dear NSU Community,
We find ourselves on the eve of a new semester and can feel the excitement of new beginnings for some of our students and additional opportunities for others. We are also once again under the cloud of COVID-19, specifically the Omicron variant. Science tells us that this variant spreads 70 times faster than the Delta variant, it is less severe and its exit will be as swift as its entrance. In looking at the Hot Spots map of known cases, Oklahoma appears to be about two weeks behind much of the nation in the current surge (https://www.nytimes.com/interactive/2021/us/covid-cases.html). Hopefully by early to mid-February, we will be past the Omicron surge. Wouldn't it be great to have a close to normal spring break?
Here is what the CDC advises us to do:
"Given what we currently know about COVID-19 and the Omicron variant, CDC is shortening the recommended time for isolation for the public. People with COVID-19 should isolate for 5 days and if they are asymptomatic or their symptoms are resolving (without fever for 24 hours), follow that by 5 days of wearing a mask when around others to minimize the risk of infecting people they encounter. The change is motivated by science demonstrating that the majority of SARS-CoV-2 transmission occurs early in the course of illness, generally in the 1-2 days prior to onset of symptoms and the 2-3 days after."
"Additionally, CDC is updating the recommended quarantine period for anyone in the general public who is exposed to COVID-19. For people who are unvaccinated or are more than six months out from their second mRNA dose (or more than 2 months after the J&J vaccine) and not yet boosted, CDC now recommends quarantine for 5 days followed by strict mask use for an additional 5 days. Alternatively, if a 5-day quarantine is not feasible, it is imperative that an exposed person wear a well-fitting mask at all times when around others for 10 days after exposure. Individuals who have received their booster shot do not need to quarantine following an exposure, but should wear a mask for 10 days after the exposure. For all those exposed, best practice would also include a test for SARS-CoV-2 at day 5 after exposure. If symptoms occur, individuals should immediately quarantine until a negative test confirms symptoms are not attributable to COVID-19."
Effective immediately NSU will follow the revised CDC guidelines.
The NSU Family has done a phenomenal job and taking care of the health and safety of our students and colleagues. We currently have two known active student cases of COVID-19 and seven known employee cases between our three campuses. We update the known cases dashboard each Wednesday by 5:00 PM (https://offices.nsuok.edu/studentaffairs/covid-dashboard.aspx). Given this variant's high transmission rate, we fully expect the number of known cases to increase at NSU. Our response to any increase in cases will be proportionate to the known threat, not the perceived threat. The best and most readily available tool to protect yourself and others from the effects of this virus is to get fully vaccinated. Although there are breakthrough virus cases among the vaccinated, the symptoms are generally less severe and do not result in hospitalization. Vaccines remain the best public health measure to protect people from COVID-19, slow transmission, and reduce the likelihood of new variants emerging.
Please continue to use these common-sense approaches to protect your health and the health of those around you.
Get vaccinated
Wear a mask in indoor public places
Stay at least six feet away from others
Avoid crowds and poorly ventilated spaces
Wash your hands often
Cover coughs and sneezes
Clean and disinfect high touch surfaces
Monitor your daily health
Currently, SB658 prohibits Oklahoma's public colleges and universities from requiring vaccination against COVID-19 or a vaccine passport as a condition of admittance to or attendance of the school or institution or implementing a mask mandate for students who have not been vaccinated against COVID-19. Court challenges may or may not modify how NSU responds to the pandemic and what may be required of our employees. Keep in mind, President Biden's Executive Order that is being challenged related to vaccination applies only to employees and does not impose the same expectations for students.
Together we will get through our third spring semester in a COVID-19 world. We have persevered and will continue to do so. I look forward to the day where we can once again thrive as we accomplish our mission by educating and providing related services to our students.
Thank you.
Steve Turner, President
August 13, 2021 Statement from the President
I want to thank the entire NSU Family for their efforts to help lessen the spread of COVID-19. Our university experienced a low number of positive cases, including when our communities saw their highest number of cases. Our mask mandate, social distancing and handwashing campaigns were successful. When Tahlequah (579), Muskogee (698) and Broken Arrow (1545) peaked on January 11, 2021, the number of cases across NSU's three campuses totaled seven. Our messaging and efforts were successful!
Our responsibilities to help slow the spread of COVID-19 and its variants are not over. NSU strongly recommends the use of masks when in close proximity to others and while indoors among high-density settings or locations with limited space. We expect our community to exercise personal responsibility to help protect themselves and others.
Any faculty, staff or students providing direct patient care or services in a health care setting are required to wear a mask.
Now that we have readily available vaccines, our community has another tool at our disposal. We are operating under the belief that most, if not all, NSU employees have been fully vaccinated. However, if you have not been vaccinated, we implore you to embrace the vaccines and make arrangements immediately to become fully vaccinated. To locate a vaccination site and register for an appointment please click https://vaccinate.oklahoma.gov/en-US/. You may also join us for one of our NSU vaccination events in Tahlequah, Muskogee or Broken Arrow. Event dates and locations can be found at https://offices.nsuok.edu/studentaffairs/Coronavirus/vaccinationevents.aspx
Students who are fully vaccinated by Oct. 1, 2021 or have filled an exemption waiver based on religious beliefs or health issues will be entered into a drawing to Win Rowdy's Scholarships, which includes one of the following prizes:
5 – Full Tuition and Mandatory Fee Scholarships for the Fall 2021 Semester – Value not to exceed $4,268.70 per scholarship
5 – Housing/Meal Plan Scholarships for the Fall 2021 Semester – Value not to exceed $2,300 per scholarship
5 – NSU Barnes and Noble Scholarships – Value not to exceed $800 per scholarship
The full Terms and Conditions to Win Rowdy's Scholarships can be found at https://offices.nsuok.edu/studentaffairs/Coronavirus/winrowdysscholarshps.aspx
If you become exposed to Coronavirus or become ill, please follow the outlined procedures at https://offices.nsuok.edu/studentaffairs/Coronavirus/exposure.aspx.
With our collective efforts, I am confident we can experience another positive and successful year.
I appreciate your support in keeping our community safe!
Steve Turner, President
June 18, 2021 Statement from the President
Dear NSU Community,
The NSU family is committed to following the science and reality of the pandemic. Our response has been overwhelmingly supportive and resulted in a very low number of positive cases. Since Feb. 8, we have reported zero known cases for employees. We have not had a known student case since May 1. Our four-month average of known student cases is less than one per week. As a result, it is time to adjust our approach.
Following CDC guidance, NSU will eliminate its COVID-19 protocols as of July 1, 2021. The university will move back to normal classroom capacities. Workspaces may remove any and all social distancing measures. Employees should visit with their direct supervisor if they have any questions.
The university continues to strongly encourage the entire NSU community to get vaccinated. Anyone who wishes to mask indoors or outdoors may freely do so. We encourage and support all individuals who elect to continue their practice of wearing a mask or face covering.
NSU sponsored camps and other third-party events may return to normal operations. The university recommends COVID-19 vaccination for anyone participating in events hosted at NSU.
NSU will continue to monitor the pandemic and will make policy adjustments as appropriate.
University Sponsored Travel Update
Based on the guidance of state, federal and world health organizations, the following travel guidelines are still in effect:
All restrictions on in-state travel have been lifted and normal processing of requests and approvals should be followed. Please submit all in-state travel requests through Concur.
All out-of-state and international travel for university business or academic purposes that is paid for, in whole or in part, by the State of Oklahoma will remain suspended until further notice, unless such travel is essential to the university and approved by the appropriate vice president and president. Essential travel is limited to travel that is necessary to maintain professional accreditation that is otherwise unavailable within Oklahoma; critical to the performance of core agency functions; or required by the federal government or necessary to secure federal funding.
All university sponsored travelers must review the CDC guidance for the location traveling to and understand their associated travel risks before, during and after travel.
All travel approvals are subject to change and possible revocation based on evolving public health and university guidance.
Steve Turner, President
As part of the reporting requirements by the Department of Education, Northeastern State University is providing the CARES Act and HEERF Reports to inform our community.
HEERF III Quarterly Report
Oct 3, 2022
Revised HEERF II Quarterly Report Oct 3, 2022

HEERF Qtr 2 - 2022

HEERF I, II, III
Quarterly Report Mar 31, 2022

Student HEERF Qtr 1 - 2022

HEERF I, II, III Quarterly Report Dec. 31, 2021

HEERF I, II, III Quarterly Report Sept. 30, 2021, revised 2.7.22

HEERF I, II, III Quarterly Report Sept. 30, 2021

Student HEERF Qtr 4 2021

HEERF I, II Quarterly Report June 30, 2021, Revised

Quarterly Report PDF

Student HEERF Qtr 3 2021

Nov. 9, 2021
HEERF III Fall Disbursement

July 29, 2021
HEERF III (PDF)

June 11, 2021
HEERF II (PDF)

August 21, 2020
HEERF I (PDF)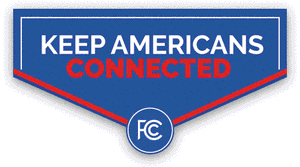 In response to the COVID-19 pandemic, and the challenges that many Americans will face in the coming months, FCC Chairman Ajit Pai recently announced the Keep Americans Connected Initiative. In order to ensure that Americans do not lose their broadband or telephone connectivity as a result of these exceptional circumstances, he specifically asked broadband and telephone service providers, and trade associations, to take the Keep Americans Connected Pledge. So far, more than 550 companies and associations have signed the Chairman's pledge to Keep Americans Connected. You can see Oklahoma Resources here.