Coronavirus Information
June 18, 2021 Statement from the President
Dear NSU Community,
The NSU family is committed to following the science and reality of the pandemic. Our response has been overwhelmingly supportive and resulted in a very low number of positive cases. Since Feb. 8, we have reported zero known cases for employees. We have not had a known student case since May 1. Our four-month average of known student cases is less than one per week. As a result, it is time to adjust our approach.
Following CDC guidance, NSU will eliminate its COVID-19 protocols as of July 1, 2021. The university will move back to normal classroom capacities. Workspaces may remove any and all social distancing measures. Employees should visit with their direct supervisor if they have any questions.
The university continues to strongly encourage the entire NSU community to get vaccinated. Anyone who wishes to mask indoors or outdoors may freely do so. We encourage and support all individuals who elect to continue their practice of wearing a mask or face covering.
NSU sponsored camps and other third-party events may return to normal operations. The university recommends COVID-19 vaccination for anyone participating in events hosted at NSU.
NSU will continue to monitor the pandemic and will make policy adjustments as appropriate.
University Sponsored Travel Update
Based on the guidance of state, federal and world health organizations, the following travel guidelines are still in effect:
All restrictions on in-state travel have been lifted and normal processing of requests and approvals should be followed. Please submit all in-state travel requests through Concur.
All out-of-state and international travel for university business or academic purposes that is paid for, in whole or in part, by the State of Oklahoma will remain suspended until further notice, unless such travel is essential to the university and approved by the appropriate vice president and president. Essential travel is limited to travel that is necessary to maintain professional accreditation that is otherwise unavailable within Oklahoma; critical to the performance of core agency functions; or required by the federal government or necessary to secure federal funding.
All university sponsored travelers must review the CDC guidance for the location traveling to and understand their associated travel risks before, during and after travel.
All travel approvals are subject to change and possible revocation based on evolving public health and university guidance.
Steve Turner, President
As part of the reporting requirements by the Department of Education, Northeastern State University is providing the CARES Act and HEERF Reports to inform our community.
Click here to view the CARES Act report.
CARES Act II Report 2021
Click here to view the HEERF Report (PDF).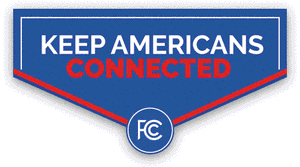 In response to the COVID-19 pandemic, and the challenges that many Americans will face in the coming months, FCC Chairman Ajit Pai recently announced the Keep Americans Connected Initiative. In order to ensure that Americans do not lose their broadband or telephone connectivity as a result of these exceptional circumstances, he specifically asked broadband and telephone service providers, and trade associations, to take the Keep Americans Connected Pledge. So far, more than 550 companies and associations have signed the Chairman's pledge to Keep Americans Connected. You can see Oklahoma Resources here.