Veterans Services

Welcome Back
Did you know you can receive credit for courses completed in military training schools?
Click here
to learn more.
QUICK LINKS


REQUEST MORE INFORMATION

OKLA DEPART OF VETERAN AFFAIRS
VETERANS AFFAIRS
VA STUDENT HELPLINE:
1-888-442-4551
Monthly Verification of Attendance:
1-877-823-2378
(Chapters 30, 33, 1606,1607)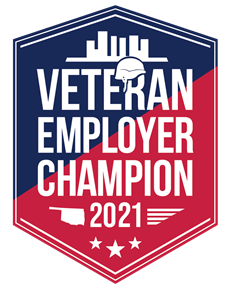 The Office of Veterans Services at Northeastern State University is responsible for certifying the enrollment of veterans, dependents, reservist/guardsmen, and disabled veterans for veteran educational benefits through the Department of Veterans Affairs. Our website offers information regarding procedures, policies, benefits, forms, and other helpful links.
Northeastern State University
Veterans Services
701 N Grand Ave.
Tahlequah, OK 74464
Location: Upper Level CASE Building Office 255
Phone: 918-444-2204
Fax: 918-458-9638
E-mail: veterans@nsuok.edu
NSU Veterans Monument and Plaza Dedication
NSU's veteran's monument and plaza statue, "Serving and Communicating through the Decades," was unveiled on Nov. 11, 2021 on the East side of Seminary Hall, on the Tahlequah campus.
The composition captures all branches of the U.S. Military and the time periods stipulated. All six bronze figures are arranged on a representation of the world, signifying the United States' widespread role and history over the years.
Recognition bricks and pavers are available for purchase and include your custom inscription honoring a loved one who served or is serving in the U.S. Armed Forces. To purchase a brick or paver, click here.
Click Image below to enlarge.