Business Affairs
Business Affairs
The Office of Business Affairs Services maintains an integrated system of financial services for the university. These services include accounting and management financial reporting, control over financial resources, and analysis of financial information to assist management decisions. Business Affairs includes the offices of
Accounts Payable
,
Travel
,
Purchasing
, and
Bursar
.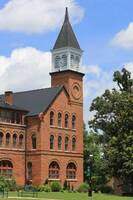 Through these offices, we:
Develop, coordinate, and maintain an integrated system of financial services.
Exercise effective control over the financial resources of the University.
Coordinate financial and management data to interpret the composite financial results of operations for all levels of the University.
Advise on developing, coordinating, and carrying out financial policies, procedures, and plans.
Analyze, evaluate, and report on program accomplishments in financial terms.
Advise and assist top management by providing financial management information as required to make managerial decisions and establish organizational goals and objectives.
Address, Phone, Fax, & E-mail
Broken Arrow Campus
3100 E New Orleans
Broken Arrow, OK 74014
Phone: 918-449-6251
Fax: 918-449-6147
nsuoba@nsuok.edu

Hours: 9:30 a.m. 3:30 p.m., Monday-Friday; Closed 12 1 p.m.
Tahlequah Campus
601 N Grand Ave
Tahlequah, OK 74464
Phone: 918-444-2160
Fax: 918-458-2196
nsuoba@nsuok.edu
Hours: 8:00 a.m. - 5:00 p.m., Monday-Friday