Office of Communications & Marketing
Let us tell your story
The Communications and Marketing (C&M) staff is tasked with promoting the story of this proud university to targeted audiences through a variety of mediums.
As stewards of the NSU brand, C&M Marketing strategically manages communication regarding programs and activities between our institution and the external audience including prospective students, donors, alumni, funding agencies, state and local legislators and the general public.
We are committed to providing full-service communications and marketing which is proactive, customer-focused and high quality. Our office is conveniently located in the Journalism building on the Tahlequah campus and in the Administrative Services building 3rd floor on the Broken Arrow campus.
We are open Monday through Friday from 8 a.m. to 5 p.m. in Tahlequah and 8 a.m. to 5:30 p.m. in Broken Arrow.
Design Process
1. Concept & Submit Design Request Form
What do you need? I need a brochure, flyer, program, Email announcement, help with promotion, etc.
* Fill out the Design Request Form
Send additional information for your project to: cmprojects@nsuok.edu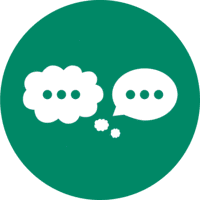 ---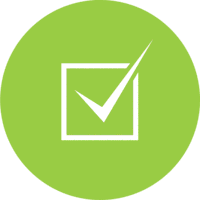 2. Confirmation & Assessment of Project
C&M will confirm that your project has been received and then consult with you on recommendations C&M can offer to best meet your needs.
Submit all content needed for the project. (All copy, photos or art direction)
Your request will then be assigned a project number in 5pm (C&M's project management system).
---
3. Creativity
At this point your project will be assigned to a designer. Your project may be broken up into multiple tasks, if necessary. The designer will work with the content and direction provided to produce the first proof.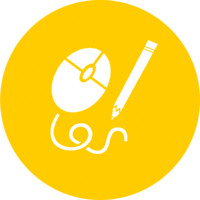 ---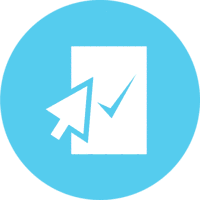 4. Proof & Edit
The first proof of your project is ready for you to review. C&M will post in the corresponding 5pm project or task.
To streamline the proofing process, a marked up PDF, using the comment tool in Adobe Acrobat, is the preferred method for the edit submission. If you have multiple people collaborating to review a proof, please be sure to wait until all of the edits are collected and submit one PDF reflecting all of the changes needed.
Send combined edits back to C&M by posting to the corresponding project or task in 5pm.
---
5. Receive Updated Proof & Respond
An updated proof will be sent for your review. Review the proof carefully and collectively before you submit any changes. C&M holds to a three proof policy. We ask that all changes, if possible, be communicated within three proof submissions.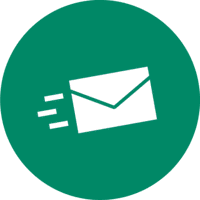 ---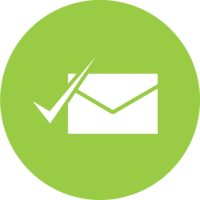 6. Approval & Creation of Finalized File
Once you and your colleagues approve the final design and content, post this approval in the 5pm project or task and request a finalized file.
C&M will then create and send you a file that will be in its final format according to its intended purpose (print or web).
For print, you will be sent printing specifications for your piece (for you to provide to your selected printer) along with a list of NSU approved vendors to choose from.
---
7. Online Use or Print Production
If the task or project is for web, you now have the end product and the task will be closed out in 5pm.
If the project or task is for print, you will send the final, print-ready file, along with the printing specifications, to your selected printer. You will then be able to work with the printer to see printed proofs and discuss deadlines for the final, in-hand product.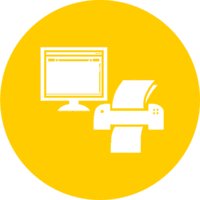 ---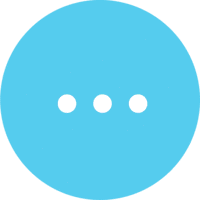 8. Need Changes
Later, if you need some changes made to your project, contact C&M through: cmprojects@nsuok.edu. Include your project number and a PDF indicating edits using the Acrobat comment tool.
The project will then be re-opened for the process to begin again.
NSU Marketing Team Honored

Over 2,350 entries were received from over one-thousand colleges, universities and secondary schools from all fifty states and several foreign countries.
Sixteen institutions were recognized by the judges as a Best of Show winner. Gold awards were granted to 294 institutions, silver awards were awarded to 201 institutions and bronze awards were awarded to 157 institutions.
Judges for the Educational Advertising Awards consisted of a national panel of higher education marketers, advertising creative directors, marketing and advertising professionals and the editorial board of Higher Education Marketing Report.
Higher Education Marketing Report has been the nation's leading marketing publication for higher education marketing professionals, for thirty-five years; read by thousands of higher education marketing professionals. Award certificates will be distributed in April.
Gold - New Media - NSU Recruitment Video Series
Gold - Newsletter - NSU Family Program Newsletter Template (w/accessibility)
Bronze - Student Viewbook - NSU Mini Viewbook
Merit - Publication/external - Imprints Magazine
Merit - Social Media - NSU Giphy Brand
Merit - Special Video - NSU Football Hype Video 2019